In Person Learning
The University of Toronto delivers academic programs through an in-person learning environment.  All students should therefore plan to attend on-campus activities in-person in order to successfully complete their program/ degree unless: (i) students have been approved by the University to participate in off-campus activities (such as study abroad or work terms), or (ii) the calendar entry for a program/degree explicitly states that no in-person activities are required. While the University strives to maintain an in-person learning environment, the University reserves the right to alter the manner in which it delivers its courses and co-curricular opportunities in response to health and safety emergencies and public health guidance.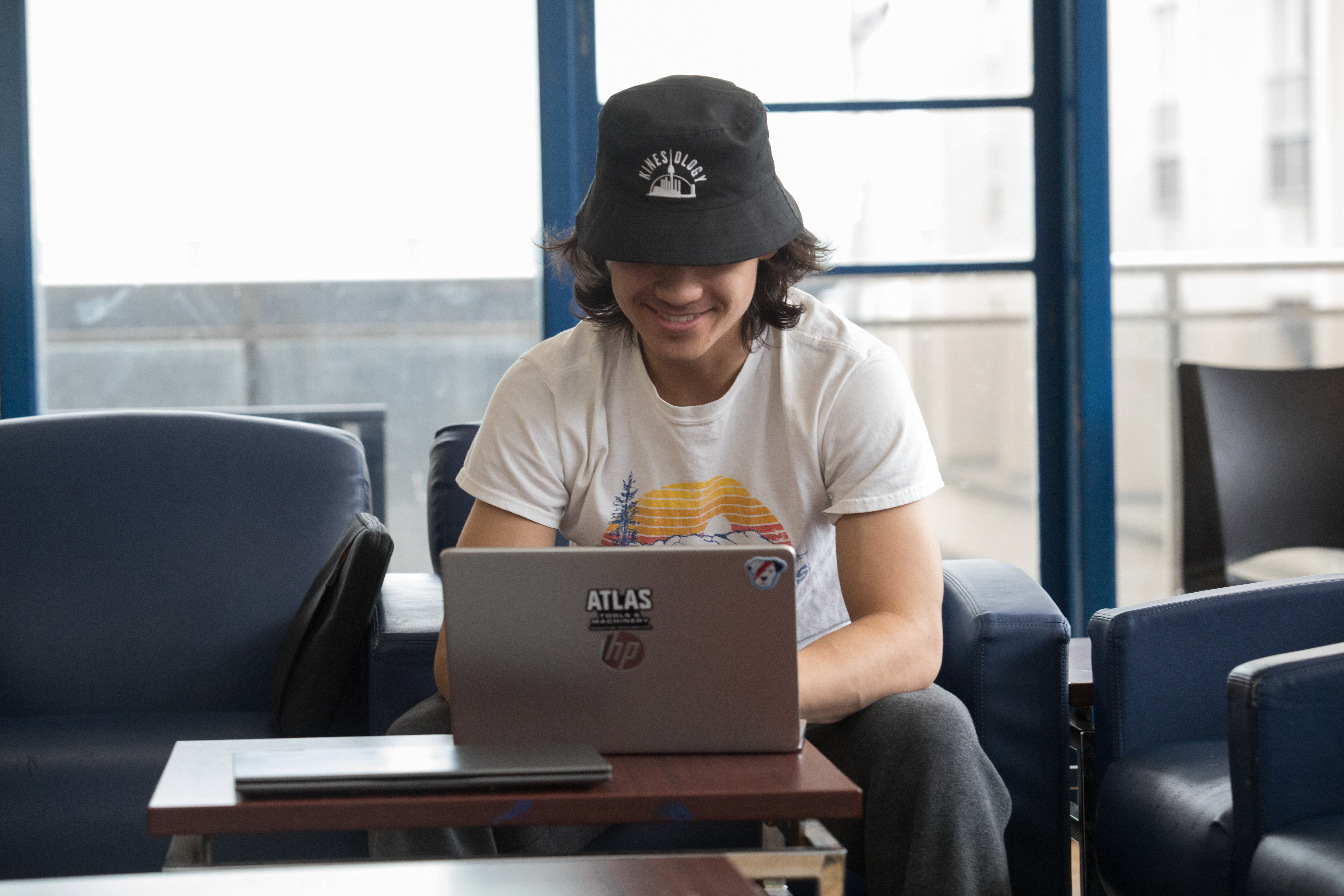 Updates and Changes to the Calendar
February 9, 2023:
April final exam period: April 11-28, 2023
December 18, 2022:
ODP302 dates have been corrected.
KPE461 has been added to the Certificate for Physical Activity Instruction.
October 13, 2022:
The 'Year of Standing' section on the BKin Program page has been updated to reflect the following (that the number of academic courses be greater than or equal to):
Year of Standing
Year of standing is calculated as of September. Students who have successfully completed ≥ 3.5 full academic courses are in Year II, ≥ 8.5 full academic courses are in Year III, and ≥ 13.5 full academic courses are in Year IV. 
September 1, 2022: The following new courses have been added to the Fall term in the academic timetable and calendar: KPE404H1, KPE432H1
KPE404H1 - Illness, Disease and Physical Culture
This senior course in physical cultural studies attends to and examines the existential and cultural dimensions of illness, disease and suffering in society. Taking both the personal (i.e., embodied, emplaced and performative) experience and institutional organization of illness as its broad focus, the course theoretically and empirically interrogates how socially problematic forms of embodiment, self-constructions through disease processes, illness and individual affect, strained interpersonal relations through illness, bodies in physical and social recovery, and cultural representations of 'bad bodies' are poorly understood within kinesiology proper. Particular attention in this course is given to how bodies and associated selves at the fringe of medically defined 'health'/kinesiological parameters are positioned as pathological, contra-normative, at risk or in need of repair and restitution. Central theoretical and conceptual questions regarding what constitutes health and wellbeing are addressed against the lived cultural realities of people with movement and physical activity challenges and limitations. Topics in the course may include, but are not limited to, doing physical activity as a diseased person, the social organization of rehabilitative medicine in sport and physical cultures, athletes living with/recovering from physical trauma and mental illnesses, patient-centered movement cultures, and phenomenological accounts of the illness, disease and dying processes.
Prerequisites: KPE100H1, KPE200H1, KPE290H1, KPE291H1
Category: A
Instructor: K. Smith
Time: Monday, 9:00am-12:00pm
Mode of Delivery: Online
KPE432H1 - Legal Aspects of Sport, Recreation and Kinesiology
The course examines Canadian law and its application to the fields of sport, recreation and kinesiology. Students will obtain a foundational knowledge of the law and the practical skills to address legal issues as future practitioners in sport, recreation, physical education, and health care. Legal topics include contracts, regulated health professions, liability and risk management, human rights and discrimination, privacy, intellectual property, and dispute resolution. Students will obtain hands-on experience by negotiating and drafting contracts and participating in mock decision-making processes that affect legal rights and interests. Finally, students will learn about contemporary and emerging legal issues relating to safe sport, social media, e-sports, and competition fixing.
Prerequisites: KPE200H1, KPE220H1
Category: B
Instructor: M. Mazzucco
Time: Tuesday, 5:00-8:00pm
Mode of Delivery: In person
July 12, 2022: The following courses are no longer being offered in the 2022-23 year: KPE308H1S, KPE309H1F/S, KPE408H1F